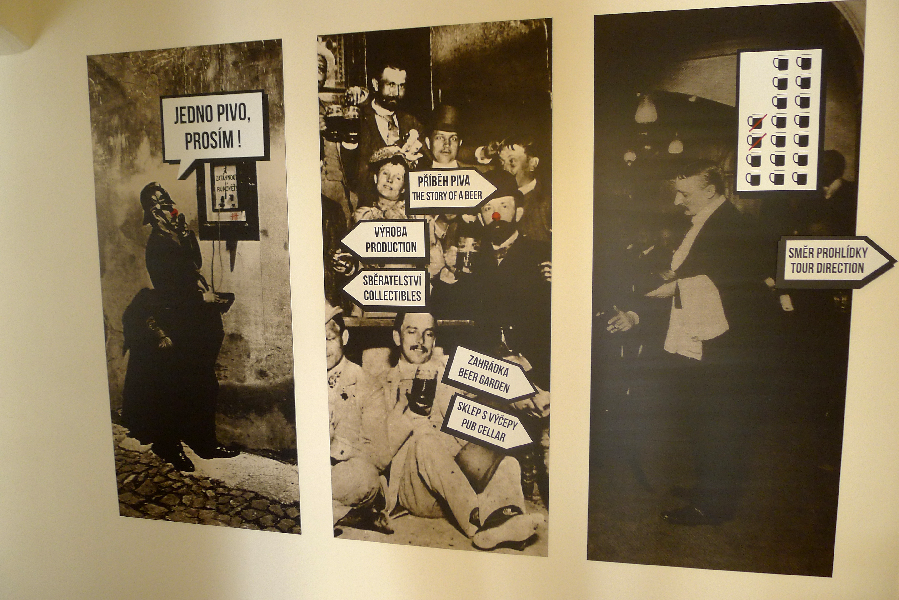 Our unique exposition will show you how time passed by in Czech brewing and beer drinking. You will learn about the history and secrets behind making Czech Beer. Our brewery model will explain you how malt and beer is made and you can experience the real smell of hops and malt. Along the way you will learn from hundreds of historical artefacts. To maximize the experience, all of it is enhanced by figures set in authentic surroundings and video presentations.
The tour would not be complete without beer tasting. In beautiful cellars of this building from 13th century, you can enjoy several types of Czech beers in a pub from 19th century and also see how pubs looked like in communist times. Tasting is a part of the game included in your ticket.
The price for the tour with tasting is 250,- CZK per person.
TASTING ONLY FOR PERSONS AGED OVER 18 YEARS. LET.
For guided tours, please visit us at Beer Museum.